This page has links to articles written by others about my work, and also to other sites by people who have created work similar to mine.

A blog written by George Hart about the helix forms that I make on my scroll saw.

A blog written by George Hart about the box jointed tiles I make with my table saw.

I wrote a how-to article for Scrollsaw Woodworking and Craft magazine about how to make a basic shell. It can be found in the Summer 2012 issue which will be on newsstands by April 17 until sometime in July. You should get a copy if you'd like to try your hand at making a basic shell (like the one on the left side of this photo) before buying the full version ebook. Now that the issue is off the newsstands, I have it available as a "lite" version written in my own words on my Shells page.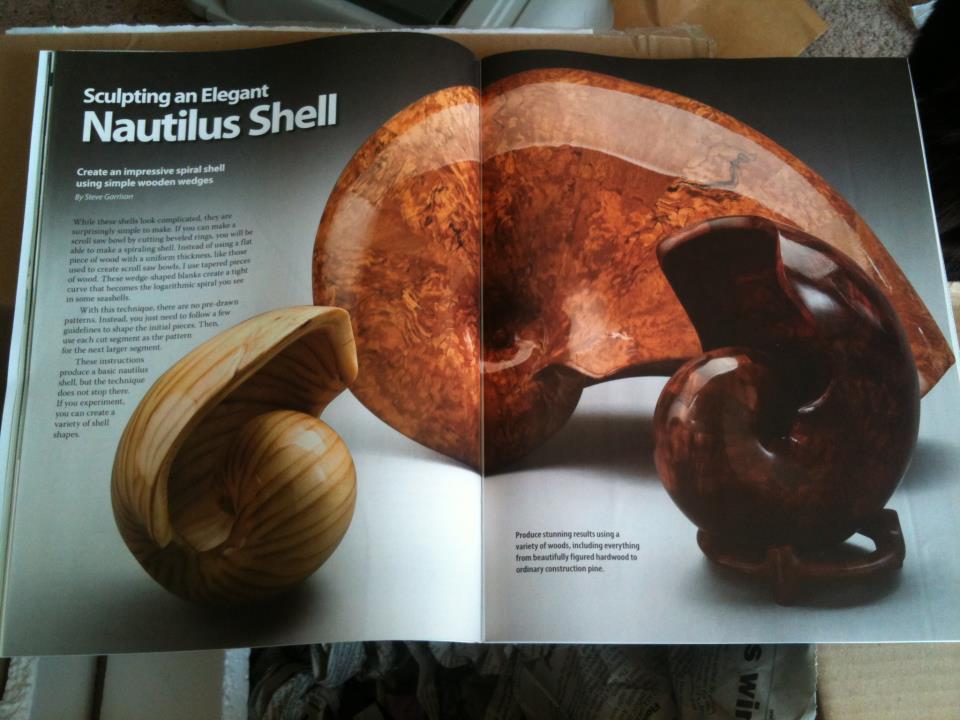 A wooden polyhedral sphere, "Roads Untaken" made by George Hart long before I ever made one. I thought the 162 faces of the base sphere of my globe was a lot of parts, but this has over 900 - very impressive! His method of construction is a bit different from mine.