If you are interested in any of the items below, send me an email. Thank you.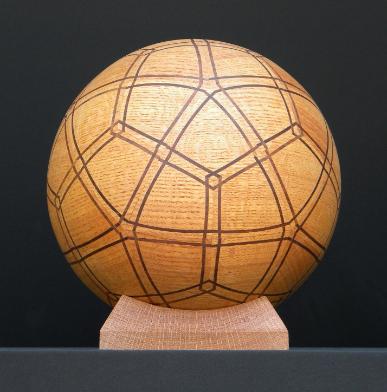 This sphere is 10 inches in diameter, and is made from red oak and walnut. There are 60 sides in this segmented polyhedron. $800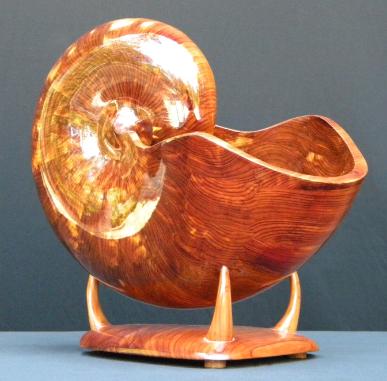 Eastern Red Cedar Shell. 12 inches maximum diameter x 7 inches wide. Sold.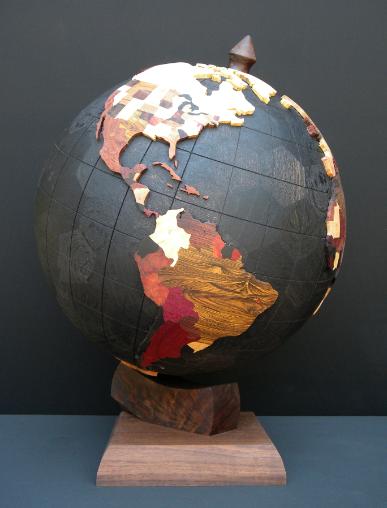 World Globe. 18 inches diameter x 24 inches high. 30 different kinds of wood. Sold.