If you are interested in any of the items below, send me an email. United States only. All items are made by Steve Garrison by hand in Arkansas, USA.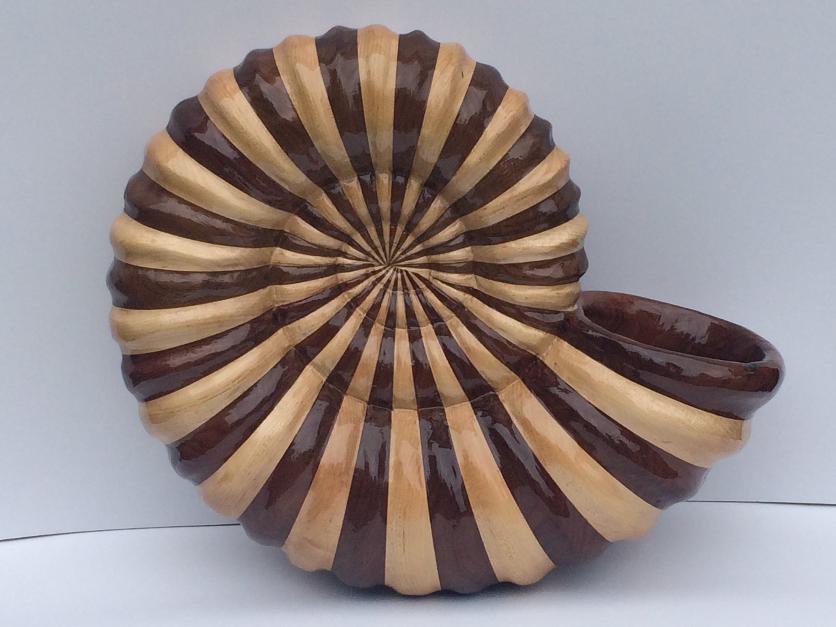 This monstrous ammonite measures 17" maximum diameter x 6" wide - the largest I have made so far. It is made of black walnut, and rock maple (a.k.a. sugar maple or hard maple). Sold.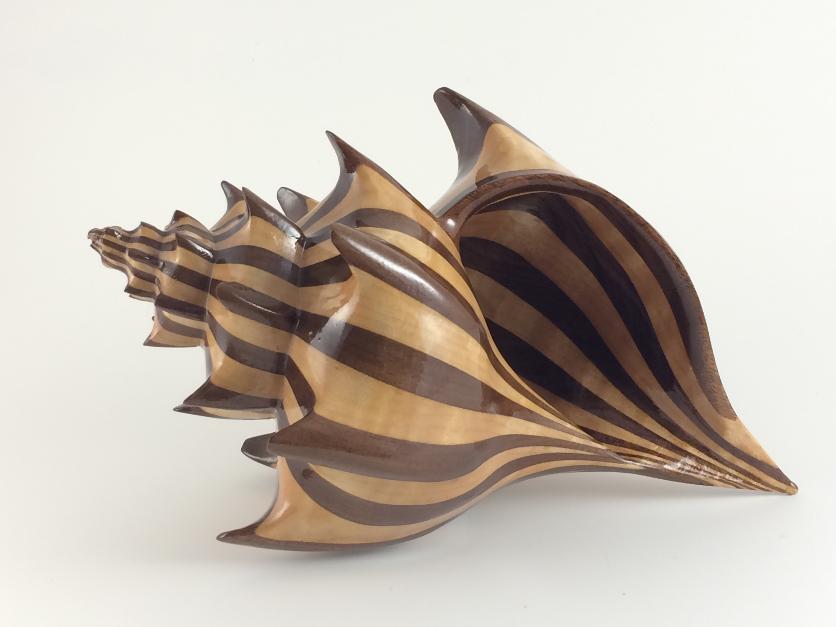 This shell was made with a new technique different from the old one. This new technique is not as efficient in how much wood is required to make, but can be made a lot more ornate. This conical spiral is hand-made of walnut and maple, and measures about 5" x 7.75" $900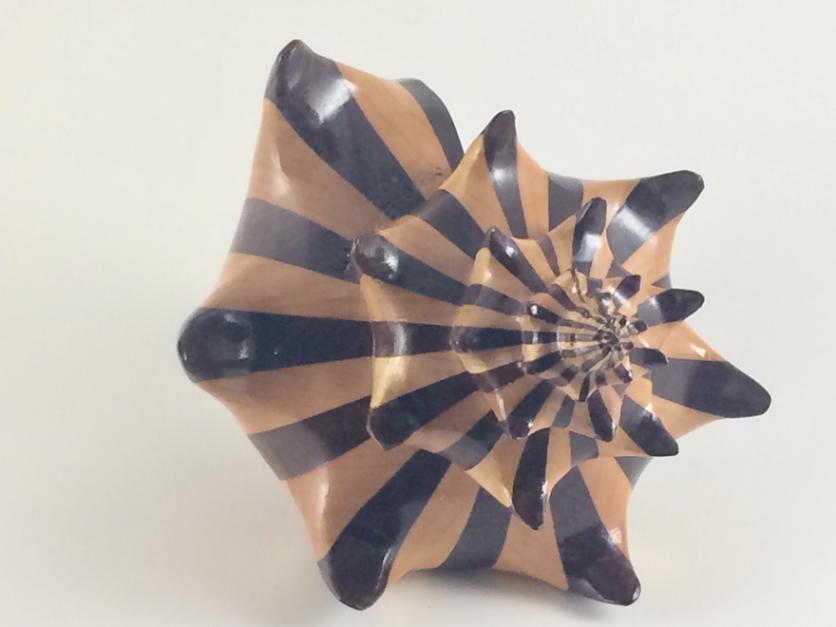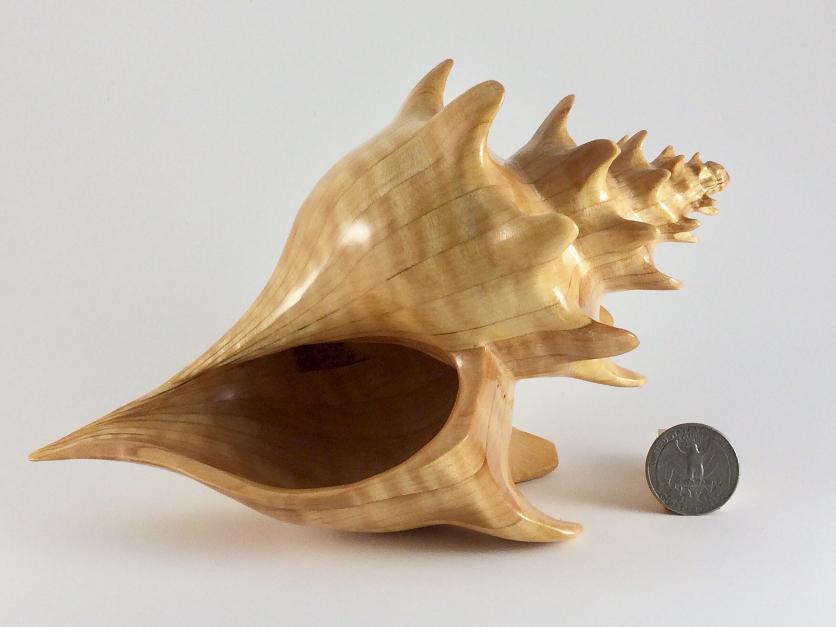 This curly maple shell is similar to the striped shell above. Measures 7.75" x 5" $900.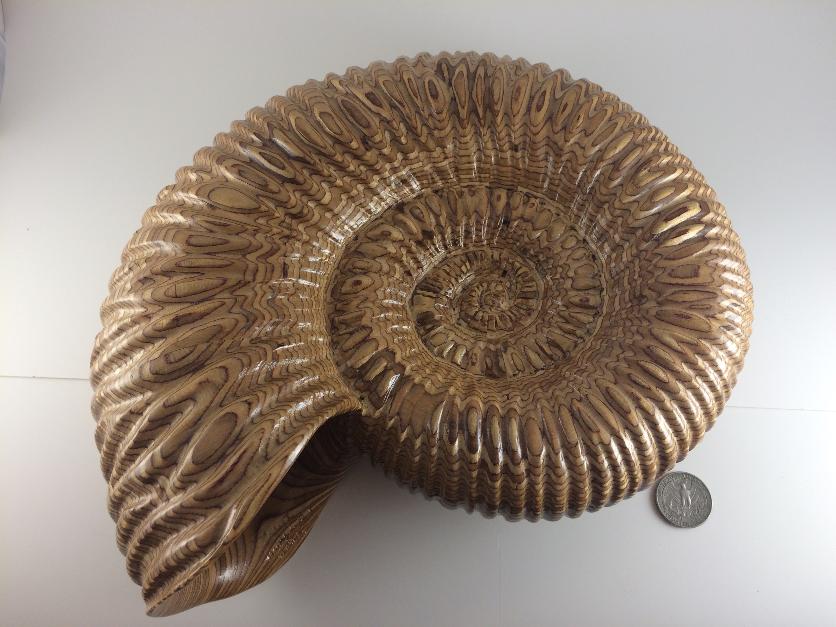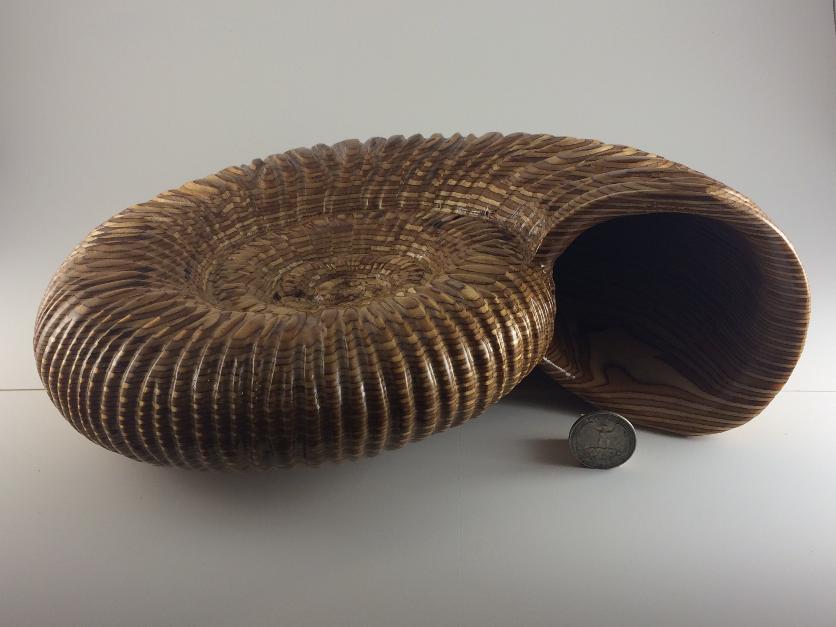 This textured ammonite measures 11.5" maximum diameter x 3.75" wide. Made from Baltic Birch plywood. Originally it was going to be left smooth, but I decided it needed some texture. I like the effect produced by the carving, it feels good to hold. $1100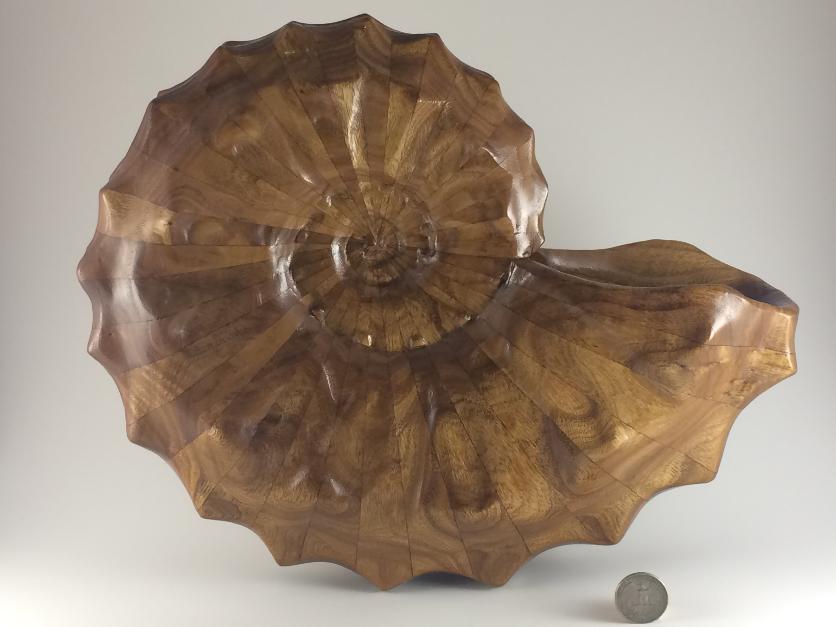 This wooden ammonite is made from catalpa wood. This will probably be the last item I make from catalpa. It is a very pretty wood, but it is extremely dusty when sanded, has a lot of variation in hardness in the growth rings, and is very porous. This shell measures a maximum of 13" in diameter, and 3.75" wide. It can be displayed standing on edge as shown. $1200